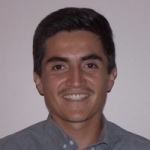 Athletic Therapy with Esteban Clavijo
Esteban is a Certified Athletic Therapist and a Kinesiology graduate from York University (BSc). He has worked at the University of Toronto, York University and Bill Crothers Secondary School, helping them reach playoffs and win Provincial Championships. His Athletic Therapy knowledge allows him to deal with clients that have acute and chronic injuries. His main goal is to help clients achieve a better state of physical fitness that can help them with their daily living tasks or participate in sports.
Esteban has worked with a variety of teams at different levels including the Vaughan League 1 Soccer Team and ANB Soccer Academy. With the Vaughan League 1 Men's team, he has won 2 League titles (2016, 2017) and 2 Ontario Cups (2016, 2018) as well as a Bronze at the National Championships (2016). Esteban has been involved in Ice Hockey working as the Assistant Therapist with the Newmarket Hurricanes. He has been a Therapist for other sports such as Field Hockey, Karate, Rugby, Football, Tennis,
Esteban also competes in Track and Field and Cross Country at the National Level winning the team Silver Medal in cross country in 2016.  He was a member of the York University Cross Country and Track and Field team for 5 years where he was the cross-country MVP 3 years (2012-2013,2013-2014, 2014-2015).
Go back to team page.