Get Fit Together!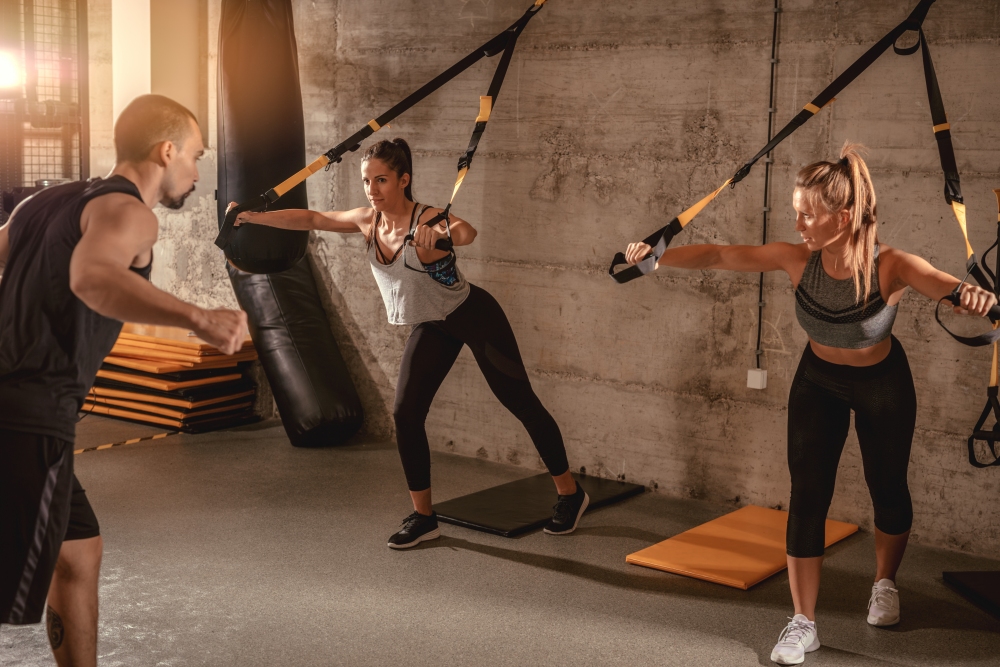 Some things are better together.  Partner personal training offers advantages such as sharing the training cost and boosting the motivation factor. Friend, sibling or significant other, partner exercises are a great way to have fun and spend some quality time together.  Our partner training programs include resistance training, high intensity cardiovascular workouts, as well as both interval and TRX training. We design the workout with you and your partners' goals and needs in mind.
Not at the same fitness level? No problem—we've trained many couples that workout together because it suits their schedules, but they have different abilities.  To ensure that we can take into account each person's ability level, we require each partner to participate in our Two-Hour Fitness and Lifestyle Assessment before we start training.
Contact us today to find out more about our Partner Training fees, etc.
Please note, Partner Training will not include the Nutrition Coaching that our One-to-One Personal Training services offer.