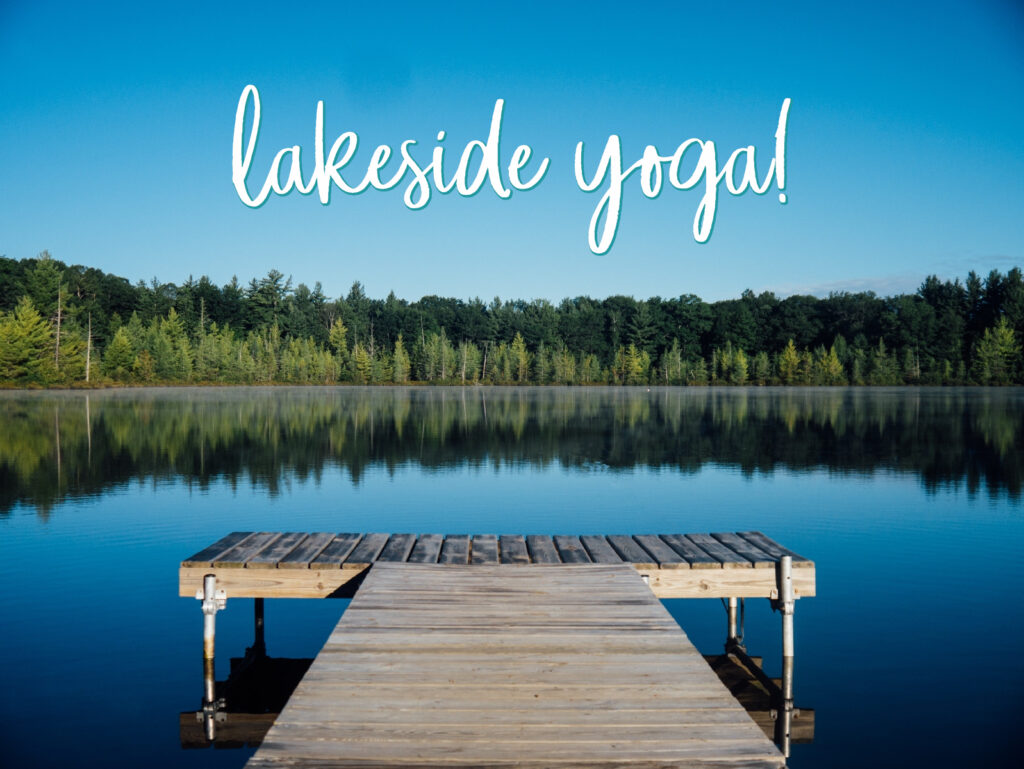 Unwind, relax and find balance at our Lakeside Yoga classes  overlooking beautiful Sturgeon Lake. Covered venue to protect you from inclement weather.
Combining elements from both Hatha and Vinyasa, this is the perfect class for new yogis who want to learn the fundamental poses in yoga, and/or seasoned yogis who are craving a more traditional and/or mindful experience. Classes will be designed with focus on safe alignment and include breathwork (pranayama), respecting individual needs, level of experience and personal limitations. These classes will allow you to develop ease, stability, strength, mindfulness and flexibility in both mind and body. Participants will need a yoga mat and comfortable clothing.
There is a limit of 10 participants, so register early!
August (register by July 26)
Tuesdays, August 1 – 22 (4 weeks), 6 – 7:00 p.m.
Wednesdays, August 2 – 23 (4 weeks), 9:30 – 10:30 a.m.
Location: 10 minutes outside of Fenelon Falls on the shores of Sturgeon Lake (address given upon registration)
Each 4 class session: $72.00  (+HST)