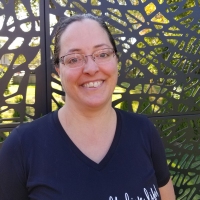 Alison has been involved in the fitness industry since 2003. Since graduating from George Brown College in Fitness and Lifestyle Management, she has worked in several private fitness facilities, taught at Everest College, coached young figure skaters in both strength and stretching as well as freelance Personal Training.
Alison specializes in pelvic floor and core retraining, post-rehabilitation training and women's fitness. She has experienced the ups and downs of working through injury, childbirth and loves to encourage others to explore their own journey through fitness and health.
Her favourite quote is "Be the change you want to see in the world" — Gandhi
Go back to team page.