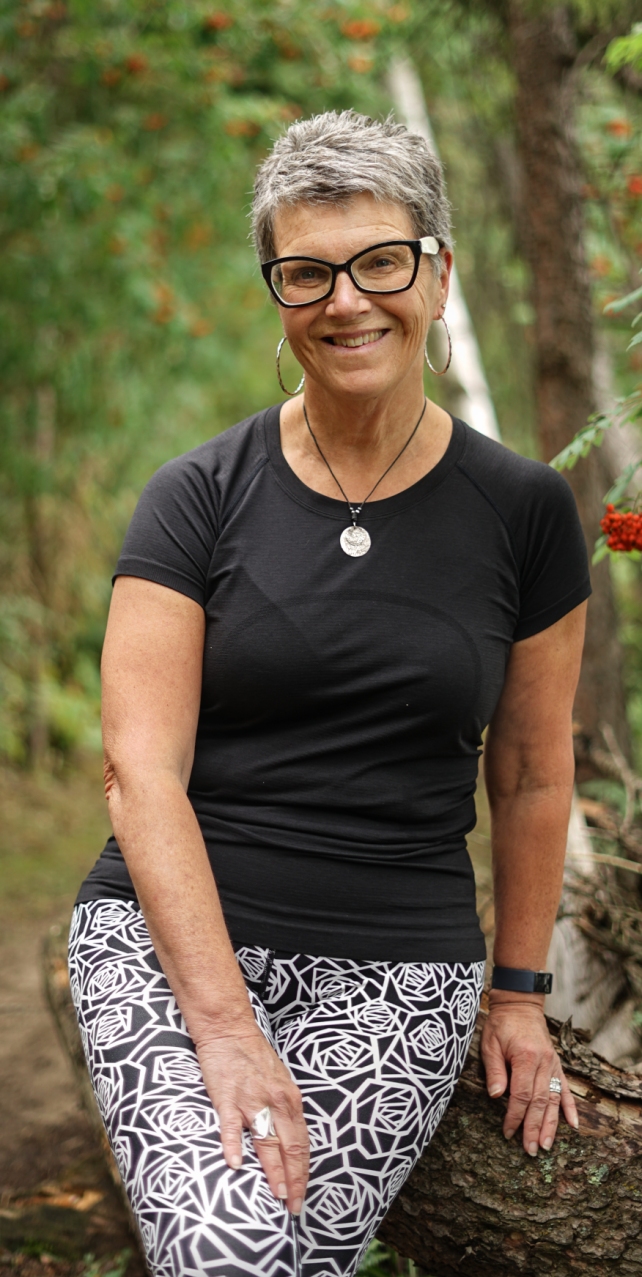 I still remember the moment when everything changed. I was days away from my 40th birthday, and when I came back upstairs from the basement I was completely out of breath. It was like a light bulb went off. I actually whispered out loud, "Holy sh*t, you're going to be 40 and you're so out of shape."
This isn't one of my proudest examples of positive self-talk. But it was my reality. I weighed 207 pounds – and yet, it wasn't just about the number on the scale. I felt insecure and had low self-esteem. I wanted more for myself. I wanted to embrace my age. I was ready to finally put myself first.
So I joined Weight Watchers and I did the work. I took a diligent approach to my fitness and diet. I started walking every night, and then those walks turned into a slow jog. Suddenly, I was running – even though I had never run before. I bought a book called "Weight Training for Dummies" and started strength training at home. Within three months, I was down a full dress size.
I'm sharing this with you because I believe women are capable of amazing transformation.
You can make significant changes in your life, and when you do it's like watching the skies open up to reveal a whole new world.
But in order to make a change, you have to be ready to invest in yourself.
During my 40-year-old journey to a healthier version of myself, I lost 55 pounds. People started asking me what my secret was.
The truth is, there's no secret formula to aging gracefully; you just have to be willing to put in the work.
It was from here that I decided to further my education and become a Certified Personal Trainer. I bought all the fitness equipment and set up a studio in the basement of my home. The year was 2002; Body Design was born.
I may be a trained professional in health and wellness, but I am not perfect. I indulge in a bowl of chips every now and again. I have my own health struggles.
But I know incredible change is possible, because I've experienced it myself.
And I want you to experience it, too. This could be the beginning of a whole new world…