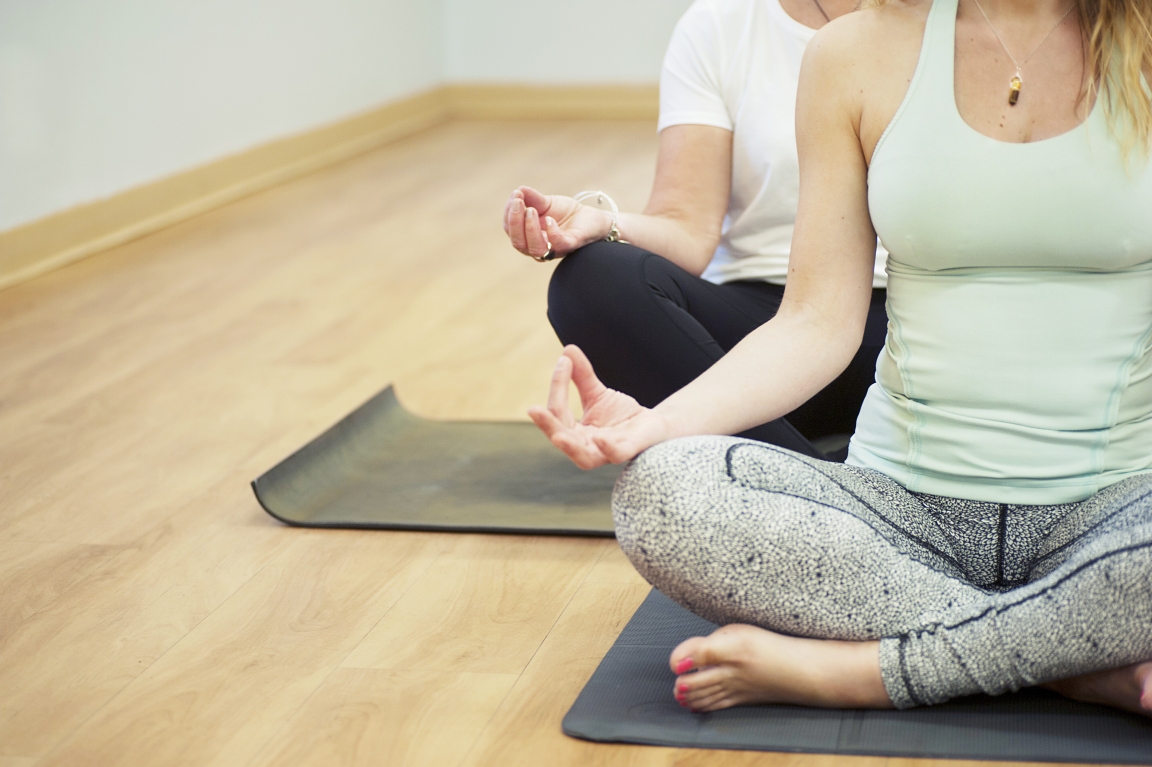 Body Design offers a wide selection of yoga and fitness classes where participants can join a group of like-minded health and fitness enthusiasts. For a complete list of current classes, check out our Class Schedules. You can now register online!
Yoga Classes
Participants are required to bring a yoga mat and wear comfortable clothing.
Beginner Yoga
Move, breath, stretch, release and restore as you learn yoga poses and asana. Connect to the mind, body and spirit during this slower paced practice. Learn, grow and challenge yourself in an encouraging environment. All levels and abilities welcome.
Awakening Yoga
This class provides dynamic flowing sequences to enrich strength. Moments of restfulness are deeply luxurious. Inwardly, a journey takes place through affirmations and guided meditations throughout. A range of emotions may be explored in one class with the end result being a deeper knowledge of Self and a calm center. Give yourself permission to be fully Awake, right here, right now.
Vinyasa for Vitality
Come prepared to move! Students will be lead through a traditional asana practice, linking breath with movement, challenging their own individual strength and flexibility. Our instructor will incorporate both traditional and strength building poses, at a steady pace to increase body heat. This class is recommended for the yogi who is committed to a regular yoga practice, and looking to cultivate awareness, concentration and relaxation.
Essential Yoga
Mind, body and spirit unite as qualified instructors host friendly non-judgmental classes for beginner and seasoned yoga students. Fusing the postures of Vinyasa, Flow and Hatha yoga styles, participants can experience transformations in their physical well-being, emotional balance and spiritual growth. While focusing on breath control and mindfulness, students will develop healthy, resilient muscles, skeletal alignment and joint stability.
Yoga Stretch
Yoga stretches are one of the best ways to begin restoring your body to better health, by improving balance, flexibility and circulation. In this class we will explore a series of gentle, low impact stretches and poses that will help loosen tense muscles, deepen your breathing and relax your mind. These stretches and postures are easy for anyone to do, because you can tailor them to meet your own body's needs with simple modifications.
Restorative & Relaxing Yoga
In this slower paced Yoga class, we use breathing techniques, stretches and a variety of asana and restorative poses to help the mind, body and spirit relax, release and restore. Enjoy this practice that helps relieve tension and stress. Join us Friday mornings and be prepared to leave feeling connected, calm and content. Yoga mat and blanket required.
We also offer Private and Semi-Private, In-Home Yoga Sessions – $75.00 + HST/hr.
Fitness Classes
Bootcamp
Our Bootcamp is designed for MAXIMUM calorie burn in the shortest amount of time. We want to get you fit, get you healthy, challenge your mind, challenge your body, and most importantly MAKE FITNESS FUN!  This class is a combination of strength, cardio, muscle endurance, flexibility, core, and functional movement patterns. You get EVERYTHING you need!  Please bring an yoga mat, dumbbells, a towel and plenty of water. Bootcamp  is geared toward all fitness levels. Modifications are always offered for the beginner to the advanced.
Let's Run the Mt. Albert Sports Day Run!
A running program designed to get participants not only to the start line, but surpass their best at the Mount Albert Sports Day 5km Run. We welcome beginners learning to finish a 5km and runners who are looking to better their 5km time. Dust off your running shoes and join us having fun running the streets of Mount Albert!