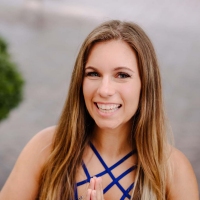 Catherine is a Personal Trainer who enjoys helping her clients have fun in the gym while helping them make their everyday tasks feel easier as they increase their strength and mobility. Catherine is also a passionate Yoga Teacher who enjoys sharing the healing and energizing effects of yoga. As an athlete, Catherine suffered many injuries which later limited her ability to stay active. In her search for ways to stay active while helping heal her injuries, she found Yoga.
She went on to become a Personal Trainer through CanFitPro. Her sessions are an infusion of mobility and strength, inspired by her training. She has also completed her Roll Model Practitioner training, where she learned to use therapy balls to melt away tension and increase mobility. Sessions with Catherine will get you moving, sweating and feeling energized. Sessions will end with stretches targeted to your body and areas of tightness.
Go back to team page.