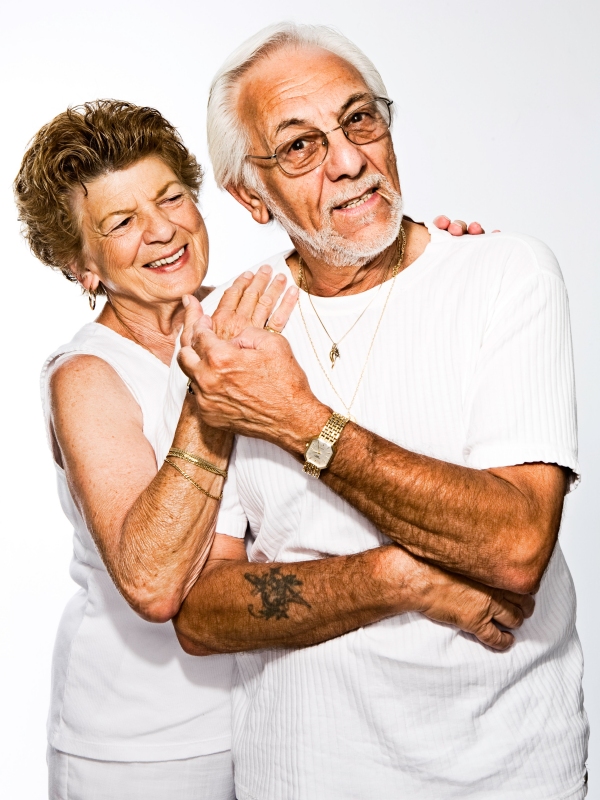 As I sat amongst the members of the Writer's Club at the retirement residence where my Mom used to live, I felt as though I had discovered another Blue Zone right here in Canada. A 'Blue Zone' is a term coined by researcher Dan Buettner to describe specific areas of the world where there are significant numbers of the population living and thriving into their 90s and beyond. Listening to this group of seniors, I marvelled at how bright and alive they seemed as they shared the stories they had brought to the month's meeting. My Mom loved coming to these gatherings and worked very hard on composing her own pieces to share, so being a writer myself I felt compelled to spend some time with this group.
As the evening progressed, the conversation turned to age, which is when I found out that many of the participants were in their 90s, just as my Mom had been. My thoughts turned to wondering what had contributed to this group reaching such an advanced age and functioning so well. I felt at that moment that a clue to this mystery may be found by turning back the clock to a time when these very people were just arriving on this planet. Did life back then more closely resemble the way many of the people in the Blue Zones are still living today?
Many of the conditions that ail us these days are increasingly being attributed to lifestyle choices. And although these choices may not determine our outcome 100%, current research is suggesting that we can influence our well-being more so than once thought. In the Blue Zones studies some common themes emerged around the life experiences of these groups of people which led the researchers to suggest that they contributed to their longevity. These themes revolved around the areas of diet, lifestyle and outlook.
In the Blue Zone populations, their diets are as diverse as the parts of the world they live, but what is similar is that they still eat simple, real food. In North America, the diets of 100 years ago also primarily consisted of real food and not the overly processed, packaged substances we often eat today.
Another interesting finding relating to outlook was that they take time each day for socializing with friends or family, and not in the social media way, but authentic, face-to-face connection. They also felt that their lives have meaning and they felt a sense of purpose in their existence despite being of advanced age. I think both these reflect the experience of the people participating in the Writer's Club.
One of the common findings of the Blue Zone study was that these people were not only active throughout their lives but continued to be active into their exceptionally advanced ages. Years ago people in this part of the world also obtained their daily dose of physical activity more naturally. It was just a part of their day. The importance of regular physical activity is a well-documented fact. It positively impacts our health in so many ways. Welcome every opportunity to move your body more. If you can find activities involving movement that you truly enjoy, make time for them. Signing up for a class or group activity can be a great motivator to encourage you to stay active, and it has the added bonus of including social connection. Make being more active an enjoyable part of your day.
Although none of these suggestions can guarantee we will extend our lifespan, I do believe they can contribute to improving our quality of life as we move through the ages. For many of the people in the Blue Zones, their lives have pretty much stayed the same over time, whereas for us, our lifestyle has changed dramatically. It is up to us to learn from these people and make the choices to do the things that can enhance our well-being. (The Blue Zones by Dan Buettner, National Geographic Society, 2008)
By Lori Andrade, BPHE, CSEP. Lori is a Certified Urban Pole Walking instructor and Personal Trainer. Body Design offers Personal Training & Yoga classes to assist individuals achieve their health, fitness and weight loss goals.