Now offered online!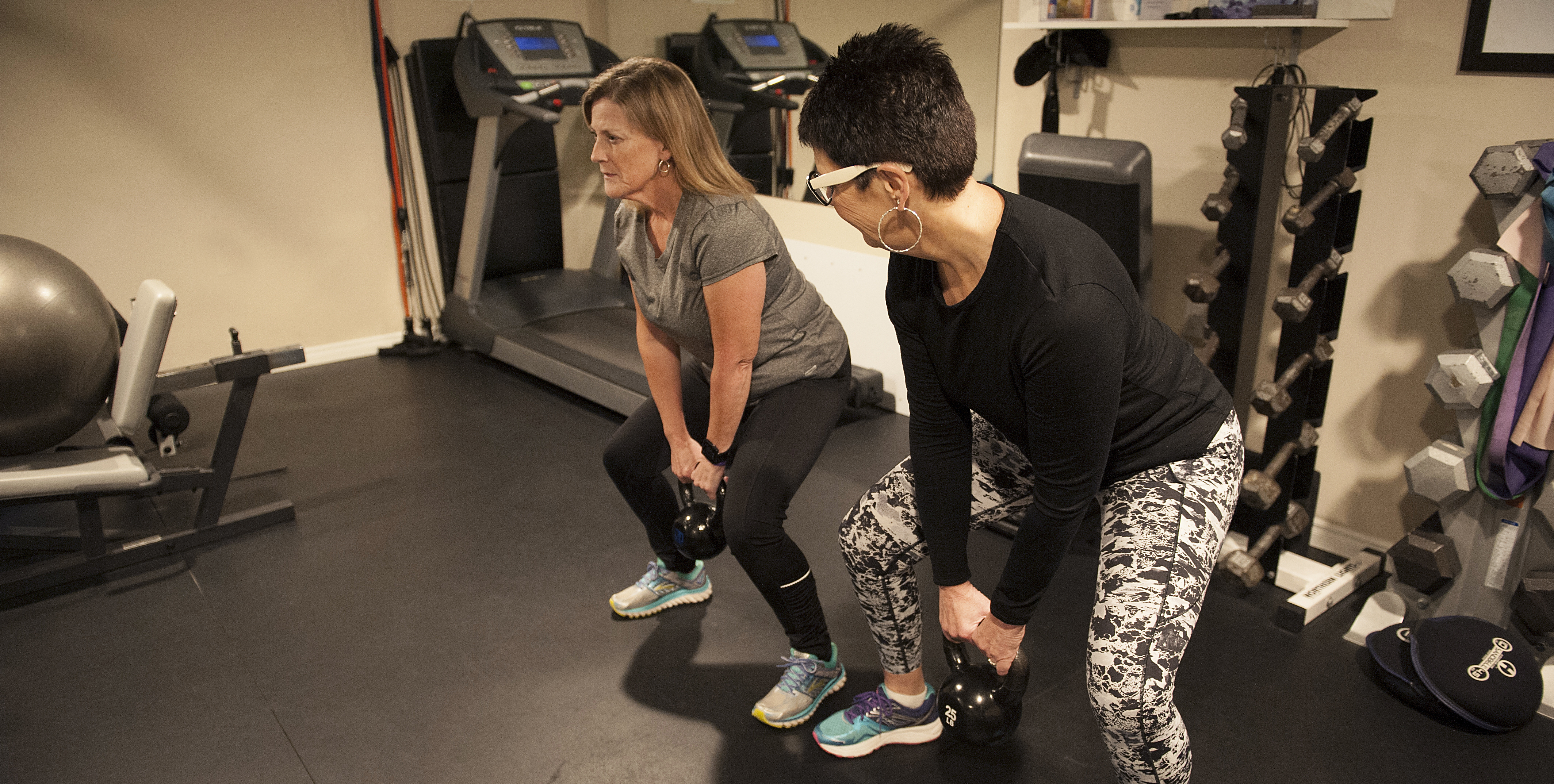 Call 905-473-3888 or email info@bodydesign.ca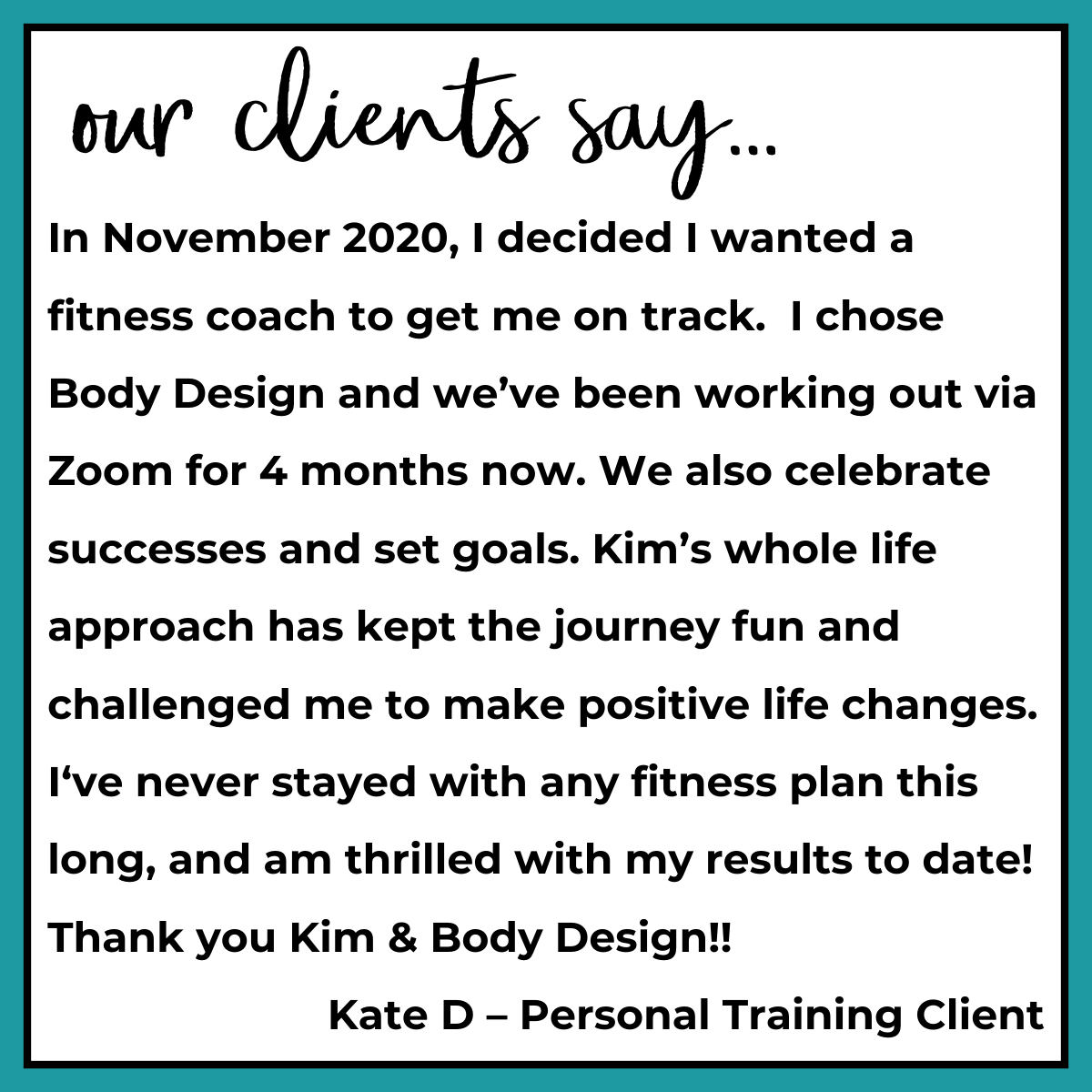 At Body Design, our Personal Training program is about so much more than simply losing the weight.
It's about becoming stronger and healthier as you age.
It's about pushing yourself beyond the comfort zone and trying something new.
It's about going on hiking excursions while you travel, playing baseball in your mixed league without fear of injury, and preventing illness from getting in the way of living life on your terms.
It doesn't matter if you've never been to the gym before.
It doesn't matter if you aren't as active as you "should be."
It's never too late to take back control of your health (and your life). Our Certified Personal Trainers are here to help you feel confident and proud of your body and all you are capable of.
Choose from: One-to-One | Small Group Personal Training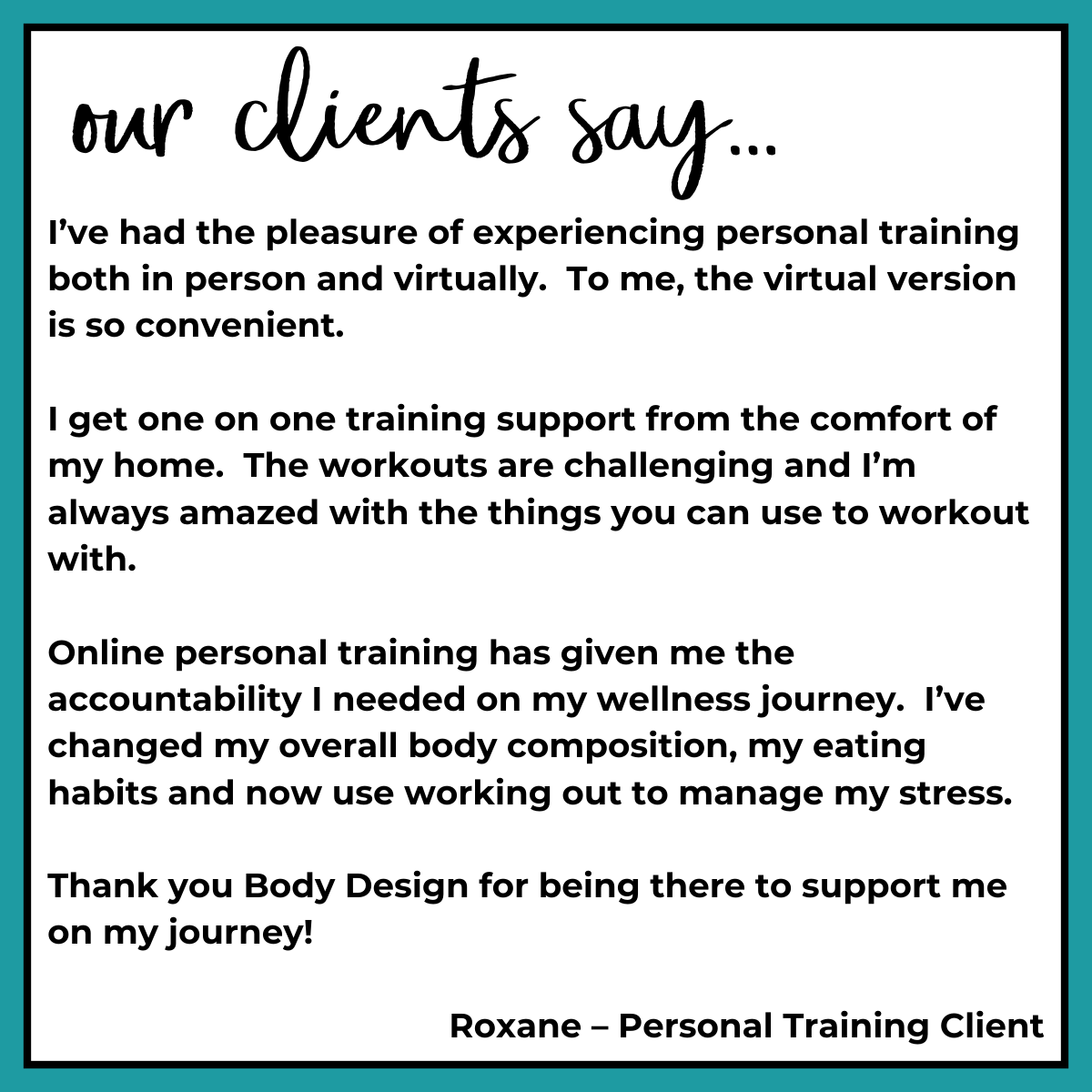 What Can Body Design Personal Training Do For You?
Every day, our Personal Trainers get to witness incredible transformations happen right before their eyes. And we're not talking about before and after photos. We're talking about women who refuse to let age stop them from achieving their dreams. We're talking about…
A 60-year-old client who went into hip surgery in the best physical shape possible, only to be told by her surgeon that he's never had a patient who was better prepared for a smooth recovery.
A mother of two in her 50s who was a self-proclaimed "couch potato" before embracing Personal Training and opening her eyes to a world of opportunity she never thought possible – including taking a leadership role in her work and her life.
Every person who contacts us is on her own journey, and our Personal Training program is customized to fit your individual needs.
We provide the tools and expertise; and you achieve the results (on your terms).
Our One-On-One Personal Training is Personalized
 And it all starts with you! Ready to invest in your health and make a change? Here's what you can expect when working with Body Design:
Our Certified Personal Trainer will set up a Zoom conversation with you to discuss your goals and ask you detailed questions about your current health. You will be asked to complete a Par-Q form and a Client Information and Lifestyle Assessment which take into account any medical issues, past injuries, medications that you may be taking and get into more details about of your lifestyle, including work, family and everyday stressors.

Using the results of our Zoom conversation and your completed forms, our Trainer will develop a customized, one-on-one fitness program for you, regularly monitoring your progress while making recommendations along the way to ensure you reach your targets.

You'll receive positive, motivational tips and techniques in every session, as well as a food log review and guidance for practical changes you can make to optimize your diet.
Together, we'll set weekly goals and modify your fitness program to ensure you are continuously being challenged and experiencing ongoing results.
Our Customized Training Programs Meet You Where You Are
Making a positive change in your life can feel overwhelming at first, but when you partner with Body Design you can rest assured knowing you're not in this alone.
In addition to on line one-on-one training either online or in our private studio setting, we offer Small Group Training programs to help you reach your goals. This includes:
Small Group Personal Training
Our group training presents an affordable way to get personalized training sessions while benefiting from the energy of a group setting. We cover a wide-range of strength exercises using dumbbells, BOSU, stability balls and bands. Then we top it off with posture and stabilization exercises, as well as bursts of cardio. Here's your chance to increase your strength, balance and coordination. Book a training session with your friends!