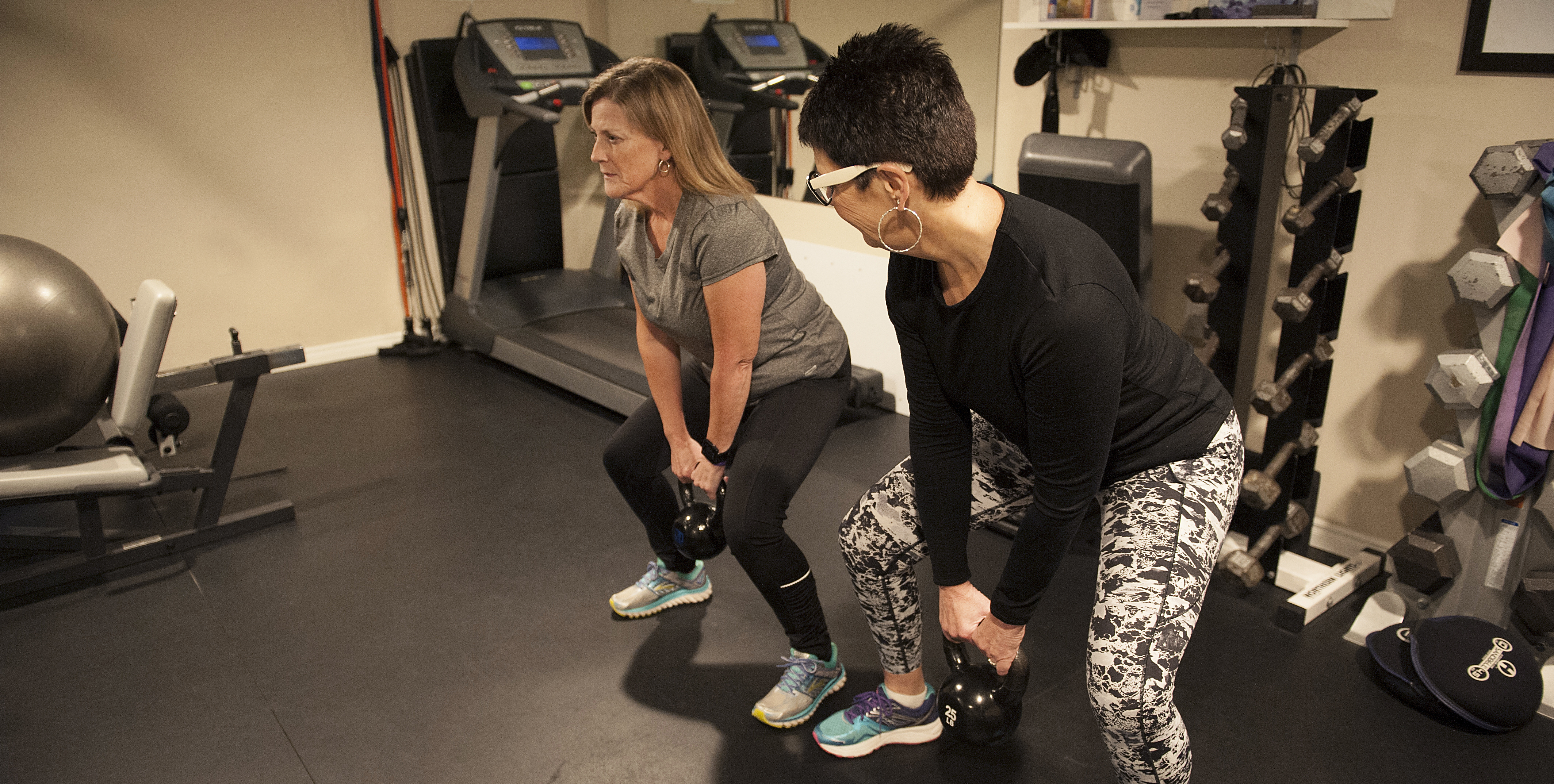 SPECIAL OFFER:  Call 905-473-3888 or email info@bodydesign.ca
to book your two-hour fitness assessment and receive a 50% discount!
Just quote "FB-Offer2019"!
One-to-One | Partner Training | Personal Training for Runners | Small Group Personal Training
ONE-TO-ONE PERSONAL TRAINING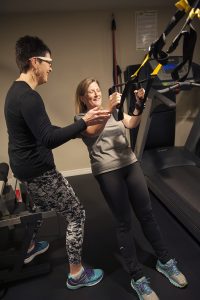 The Body Design approach to personal training program starts with you! A certified trainer takes you through a two-hour fitness assessment, which takes into account the complexities of your lifestyle including work, family and everyday life stressors. A thorough physical fitness appraisal will determine your strengths and abilities.
From the results, the trainer will develop a customized fitness program. Throughout your training sessions, the plan will be regularly monitored so that recommendations and suggestions can be made. Personal training programs include:
One-hour, one-on-one, customized training sessions
Positive motivational tips and techniques
Food log review and recommendations
Weekly goal setting and follow up
Regular fitness program modifications and updates to ensure the client is continually being challenged and experiencing ongoing results
Email or call 905-473-3888 to get started on your journey to a new, fitter, healthier you with Personal Training!
PARTNER TRAINING – GET FIT TOGETHER!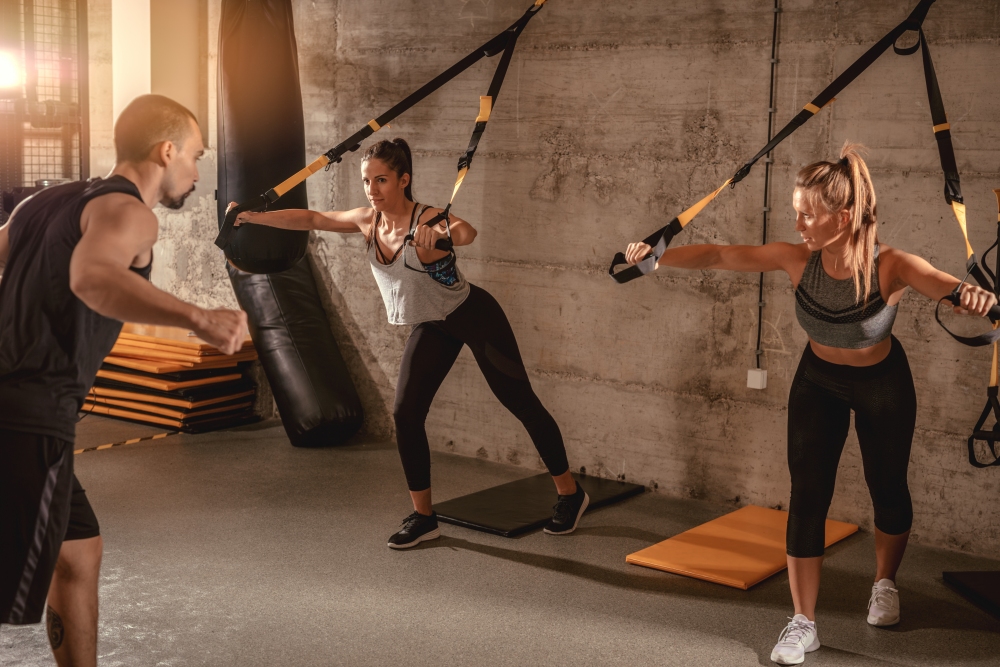 Some things are better together.  Partner personal training offers advantages such as sharing the training cost and boosting the motivation factor. Friend, sibling or significant other, partner exercises are a great way to have fun and spend some quality time together.  Our partner training programs include resistance training, high intensity cardiovascular workouts, as well as both interval and TRX training. We design the workout with you and your partners' goals and needs in mind.
Not at the same fitness level? No problem—we've trained many couples that workout together because it suits their schedules, but they have different abilities.  To ensure that we can take into account each person's ability level, we require each partner to participate in our Two-Hour Fitness and Lifestyle Assessment before we start training.
Email or call 905-473-3888 today to find out more about our Partner Training fees, etc.
Please note, Partner Training will not include the Nutrition Coaching that our One-to-One Personal Training services offer.
PERSONAL TRAINING FOR RUNNERS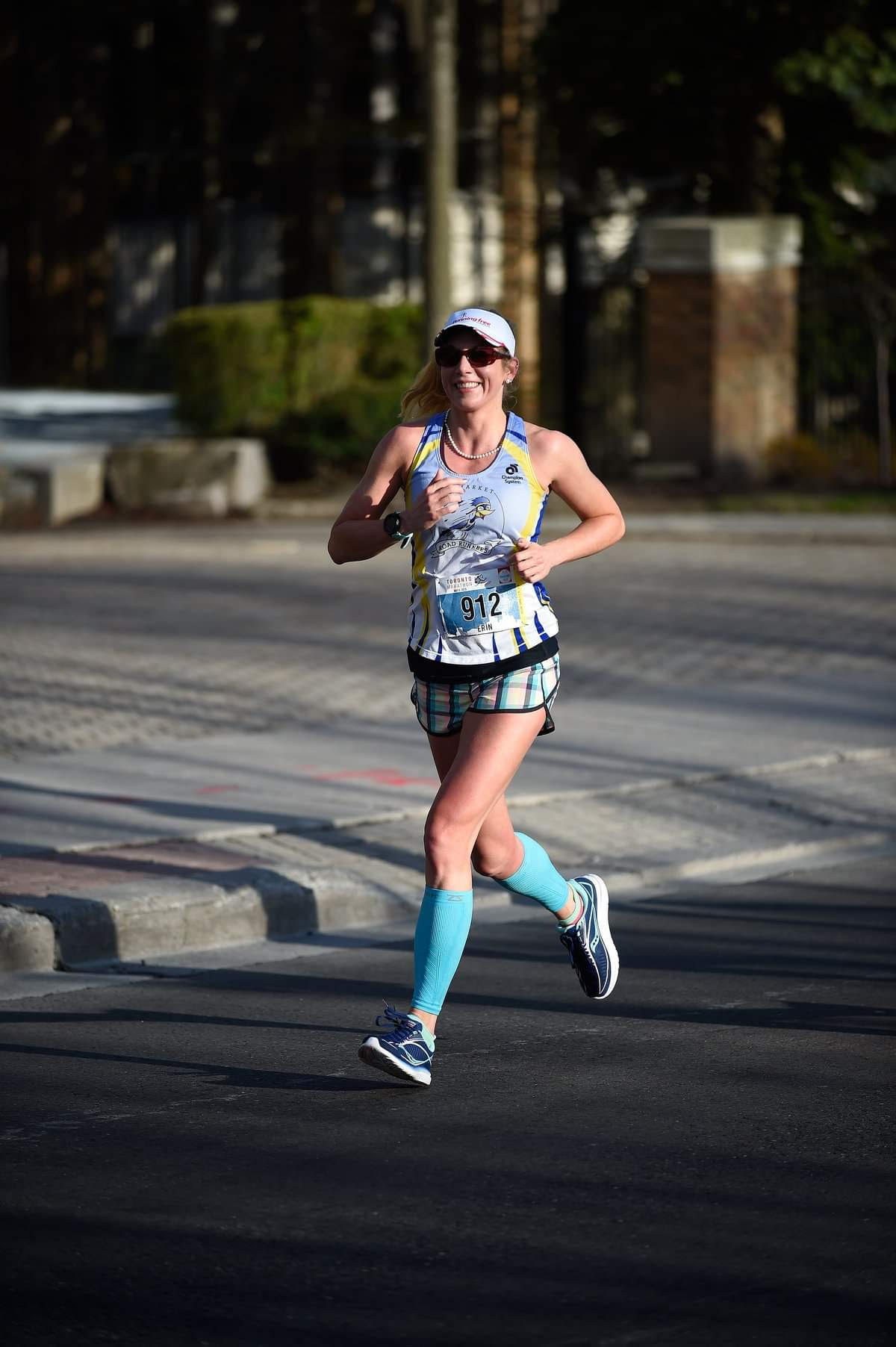 Are you a runner looking to take your sport to the next level? Then consider booking some training sessions with Erin, our Running Coach. Erin starting running 9 years ago and really got into running seriously after her 2nd baby was born in 2015. Her personal bests include: 5km – 18.57, 10km – 39.31, 15 km – 59:44, Half Marathon – 1.25 and Marathon – 3.00. Erin has trained beginners to seasoned runners who want to improve their times or attempt a new distance. Erin loves helping people achieve their goals, experience the running community and accomplish things that at one time seemed impossible.
Email or call 905-473-3888 to learn more!
SMALL GROUP PERSONAL TRAINING
Small Group Personal Training is an affordable way to get personalized training sessions while benefitting from the energy of a group. Arlene (certified Personal Trainer) will provide a wide range of strength exercises, with dumbbells, BOSU, stability balls, bands, and ropes. Posture and stabilization exercises will also be incorporated with bursts of cardio. Focus will be on technique, increasing strength, balance, and coordination. Consider this a Personal Training session with your friends! Each training session includes:
A weekly follow up email from your trainer with the workout of the week
Collective goal setting
Maximum 8 in a class. Please bring a yoga mat.
Email or call 905-473-3888 to learn more!