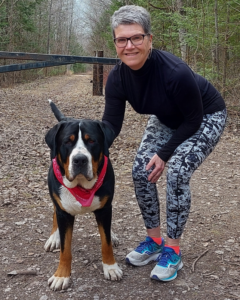 In September of 2002, I launched Body Design. Since then, we've helped hundreds of clients achieve their health and fitness goals with 
Personal Training
 and a wide variety of 
Yoga and Group Fitness Classes
. I never dreamed that my business would have allowed me to have such a positive impact on so many people. For this I am truly grateful.
During this time, I've also learned a lot about people, business and life. Here are some 
lessons
 I'd like to share with you.
Don't take your health for granted. I've practiced healthy living for years yet was still diagnosed with Parkinson's disease 5 years ago. The silver lining in my diagnosis has been the slow progression of my disease which my Neurologist attributes to my active lifestyle.
Try to focus on little successes each day. It's so easy to focus on all the things that we should be doing better. No one is perfect. All your small steps forward will add up to big successes over time.
Practice gratitude. At the end of each day, I try to replay what I did, who I talked to and where I went. You soon realize life gives us so many daily gifts.
Listen with empathy and an open mind. Despite the smiles on people's faces, there's often hardship, sorrow or pain just below the surface. Practice patience and kindheartedness.
Get out in nature every day. The fresh air and sunshine will help clear your mind and relieve stress.
Move your body on a daily basis. If you don't use it, you lose it.
Eat food that is good for you 90% of the time. Save the remaining 10% for treats that are worth it.
In business – Work hard, be honest, do what you say you will do, admit when you're wrong and say thank you.
Limit time on social media. Focus and interact with the people around you. Even your pets know when you've tuned out.
Love your wrinkles. Every wrinkle is your story about all the people you've had in your life and the places you've been. That's your essence and it's not meant to be erased.
Spend time with family and friends. Social interaction contributes to our happiness, sense of well-being and community.
With the upcoming holiday season upon us, I'd like to thank you for your continued support and wish you a very Merry Christmas and all the best for 2023!